Elevate Black Voices • Sustain awareness of racial injustice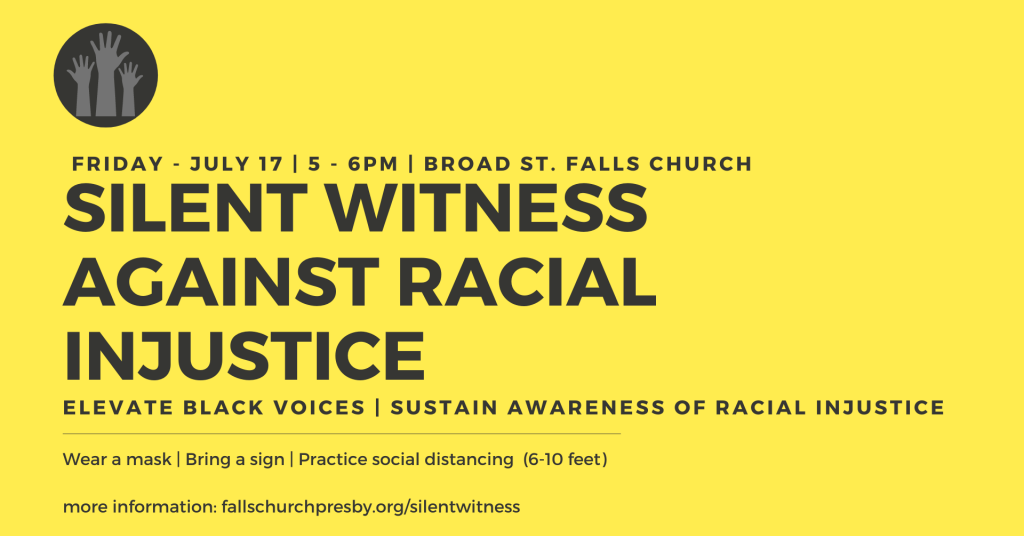 Welcome to the beginning of our Silent Witness Against Racial Injustice.  On June 19, 2020, members of Falls Church Presbyterian Church, The Falls Church Episcopal Church, and Columbia Baptist Church joined together in silent witness to commemorate Juneteenth and demonstrate against racial injustice.  However, the witness does not end.  We will come together every other week along Broad Street in Falls Church for the foreseeable future.  It is critical to sustain our witness, so that others will not forget.
Members of Falls Church faith communities and neighborhoods will join together on Friday, July 17, from 5-6 p.m. along Broad Street in silent witness to highlight racial injustice and elevate Black voices. In May we witnessed George Floyd's death in Minneapolis and were reminded of disparities in policing in our nation. Closer to home, the Arlington Coalition of Black Pastors recently stated that we must work to ensure that "African Americans, and all persons of color, are fully valued, and our humanity honored, by our leaders and fellow citizens alike. This means having both the freedom from abuse and discrimination and the protection of life, liberty, and the pursuit of happiness that is afforded to all others."
Bring your sign.
Wear a mask.
Stand 6-10 feet apart from each other. 
We may stand silently, but will elevate the voices of the unheard.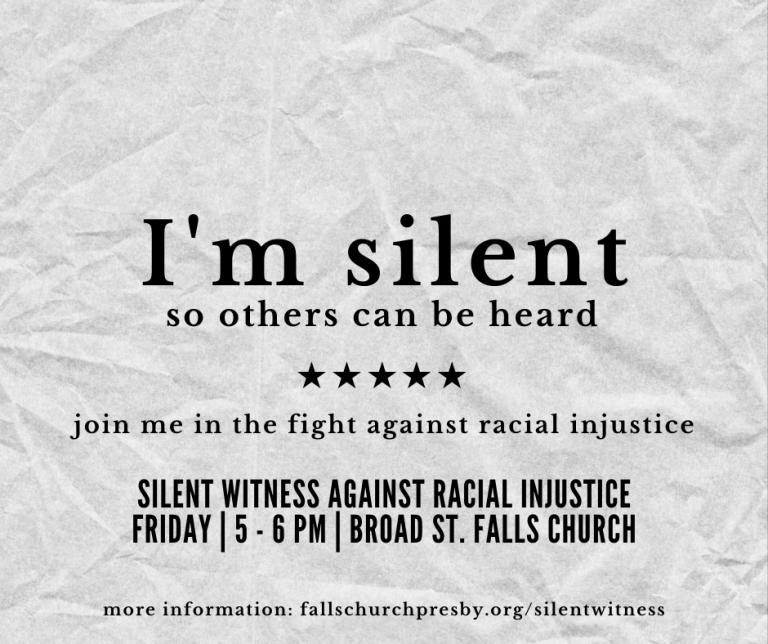 Frequently Asked Questions
more information coming soon

Looking for ways to financially support the fight against racism?
Here are some suggestions from our Justice Ministry Team
Helpful links to take action against racism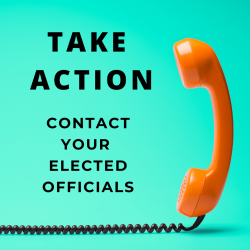 Contact your elected officials to demand new legislation defining racialized police violence and petition for a national day of mourning on Juneteenth (June 19th).
Why do we celebrate Juneteenth (June 19th)?Originating in Galveston, TX in 1865, Juneteenth marks the oldest nationally celebrated commemoration of the ending of slavery in the United States. Learn more about the history and importance of Juneteenth.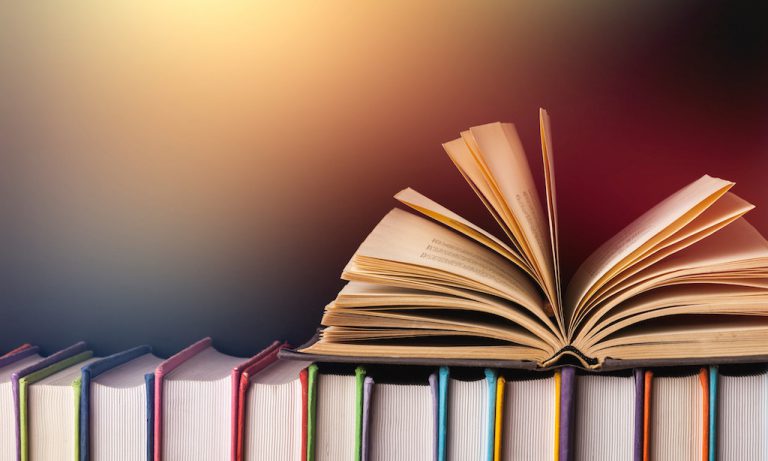 Juneteenth Silent Witness
As we continue to commit ourselves to the work of justice locally and beyond, we stand in silence and solidarity with the victims of senseless violence against Black Americans. This silent witness is a small showing of our solidarity, and we will continue to fight.
There are many ways to get involved in the life and ministry here at Falls Church Presbyterian. Whether you are looking to join a ministry team, serve others through our Welcome Table ministry, sing in the choir or simply find a community to call home, we welcome you and hope that you will find grace, wholeness, and renewal here.