For the safety and well-being of our members and visitors, Falls Church Presbyterian will remain closed to in-person gatherings until it is safe to reopen. Facilities are unavailable for rental at this time.
There are a variety of spaces available to rent throughout our facility, for small groups to groups as large as 300. For worship services, our sanctuary capacity is 450. Take a look around at our spaces. If you find something you think might work for you, submit an Application for use of Facilities form and we will get back to you. We look forward to partnering with you on your facilities use at FCPC.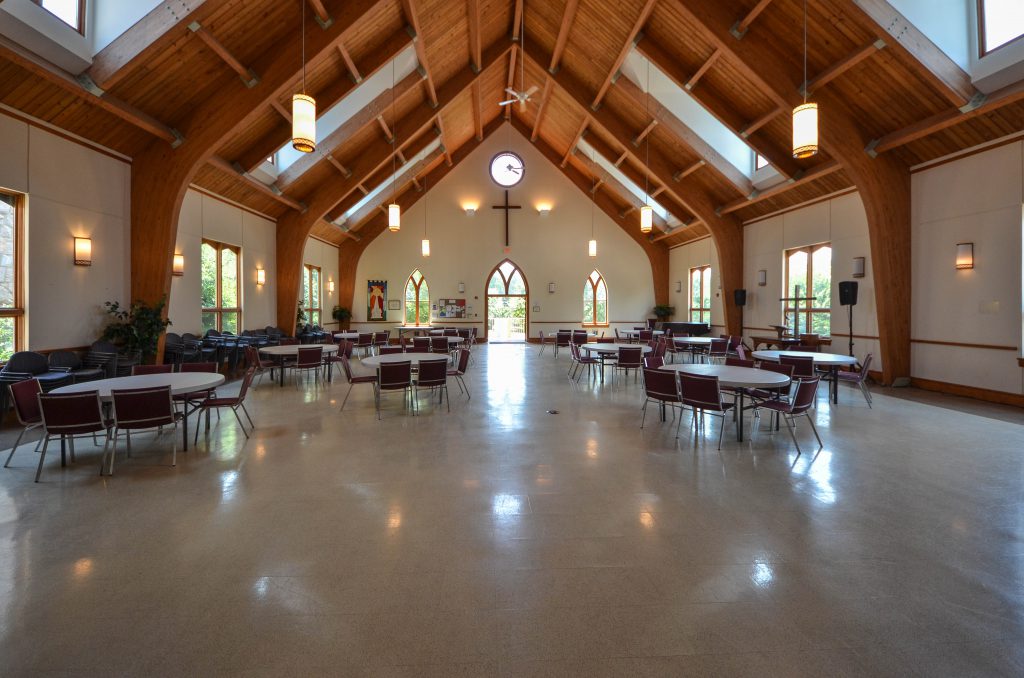 Facilities Use Questions?
Explore parts of our facility though a virtual tour.
With spaces available for small groups to spaces designed for hundreds, there's surely a place for you at Falls Church Presbyterian.